EZ Riders Bicycle Club
Hilton Head Island, SC
Our purpose is to have great fun riding bicycles on Hilton Head Island, the surrounding lowcountry and coastal Georgia. Along the way we expect to get some exercise, enjoy the scenery and make good friends. These are social rides. Riders have the option to stay after the ride and have lunch at a nearby restaurant.
A rider needs some means to transport the bicycle to and from the start location such as a bike rack or SUV. See the Links page for some bike rack ideas.
The rides are generally from 11-15 miles, sometimes with a break at scenic spot, point of interest and/or restroom facility.
Most of the rides are at an average speed of 10-12 miles per hour on paved level surfaces. It is important for you to maintain your speed within this range. Each ride has a Ride Leader and a Sweep. We regroup if necessary.
Each rider is expected to wear a helmet.
Please read the Frequently Asked Questions (FAQ) page and see the Ride Calendar and Ride Statistics for the Spring 2015 session for more information.
Also see the New Policies for 2015.
---
New! Summer Show & Go Rides
Instead of scheduled rides in the hot summer months of July and August, EZ Riders have another option. Show and Go rides start on Thursday, June 25 and continue through the end of August.
Show and Go riders meet Thursdays at 8:30 a.m. in the parking lot behind Main Street Cafe, 1411 Main St, HHI
[MapLink]
. A volunteer will lead the ride from there.
---
BREAKING NEWS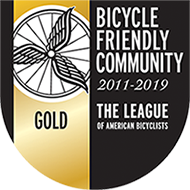 The League of American Bicyclists announced on June 10, 2015 that Hilton Head Island had been designated as a Bicycle Friendly Community at the Gold level by the League of American Bicyclists, up from the silver level received four years ago. We are the only community in South Carolina and the entire Southeast to reach the Gold level, and one of only 21 nationwide.
This is a major accomplishment and we're honored to be part of such a community.
To see the press release announcement by the Town, CLICK HERE.
---
ConsumerReports lab tests on bike helmets
, June 2015
---
Order your Custom EZ Riders Shirt
---