EZ Riders Bicycle Club
Hilton Head Island, SC
Our purpose is to have great fun riding bicycles on Hilton Head Island, the surrounding lowcountry and coastal Georgia. Along the way we expect to get some exercise, enjoy the scenery and make good friends. These social rides are followed by lunch at a nearby restaurant.
The group rides on Thursday mornings at 10 AM for a distance of 10-14 miles at a speed of 9-11 mph.
See the Ride Calendar, Ride Plan pages and FAQ for more details.
Prospective new riders - please use the Contact Information Form form to be added to the e-mail list.
---
NEW! SHOW AND GO rides in July and August
While there are no planned and scheduled rides in July and August, Diane and Betsy want to try weekly SHOW AND GO rides on Thursdays. No need to RSVP, just show and go.

Show and Go Rides start Thursday, July 3 at 8:30 AM. Park in the office park across Main Street from Harris Teeter. A coffee break along the way is possible so bring some currency.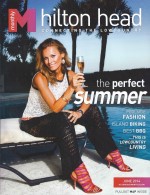 ---
---
Save the Date
Saturday, September 27th
8th Annual Pedal 4 Kids Community Bike Ride